We use three ranges for target-shooting:
Longport; 20m smallbore indoor range – open two evenings a week
Wetley Rocks; 50m rifle range, this is our club range and is available all year round seven days a week
Thorpe Cloud; 500m fullbore range
We are also affiliated to the Staffordshire Smallbore Rifle Association and have use of the Staffordshire County smallbore range at Baldwin's Gate (there is a modest range fee in operation at this venue)
As a fully affiliated NRA club we also book time at the National Shooting Centre, Bisley.
Longport
Longport range is our 'home' range and base of Club operations. We have a five lane range suitable for smallbore and air rifle target shooting. The range has a comfortable meeting room and office. We meet two evenings a week throughout the year;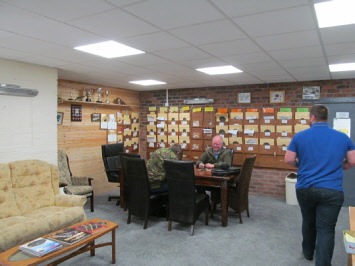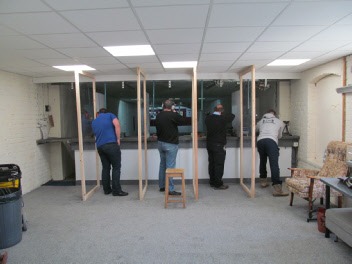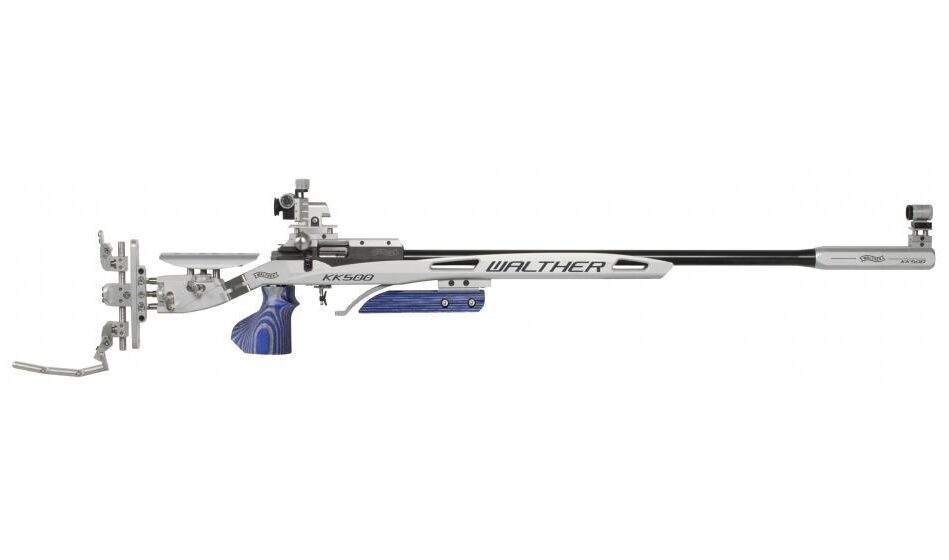 We run various competitions over winter and summer, everyone can participate or, if they prefer, just open practice, whatever you prefer.
Wetley Rocks
Wetley Rocks 50m range is suitable for full bore shooting of pistol calibers and black-powder firearms. The range is available all year round and operates through the whole day.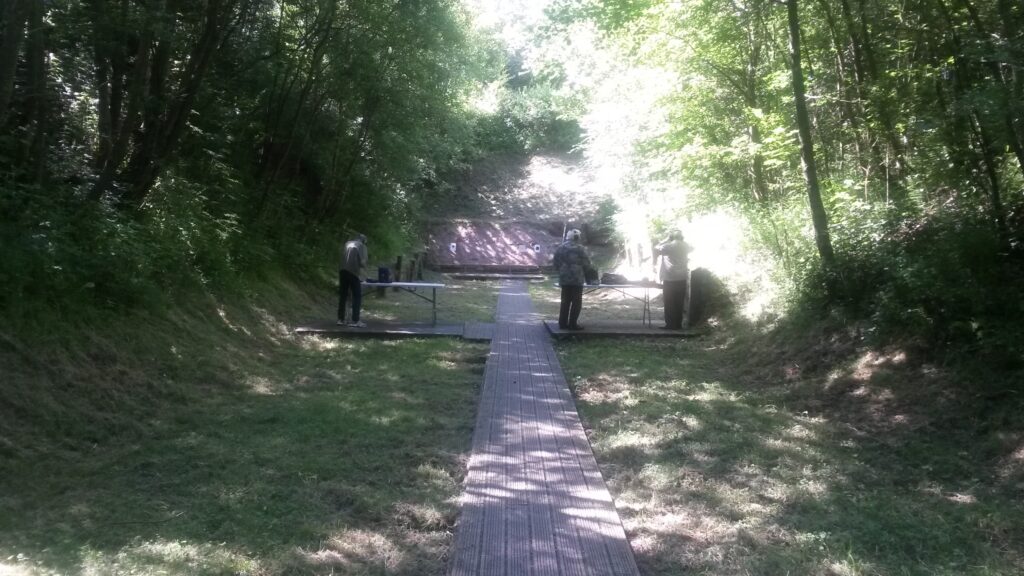 We run various competitions over winter and summer for those that wish to enter. Many members just enjoy shooting practice without the pressure of competition.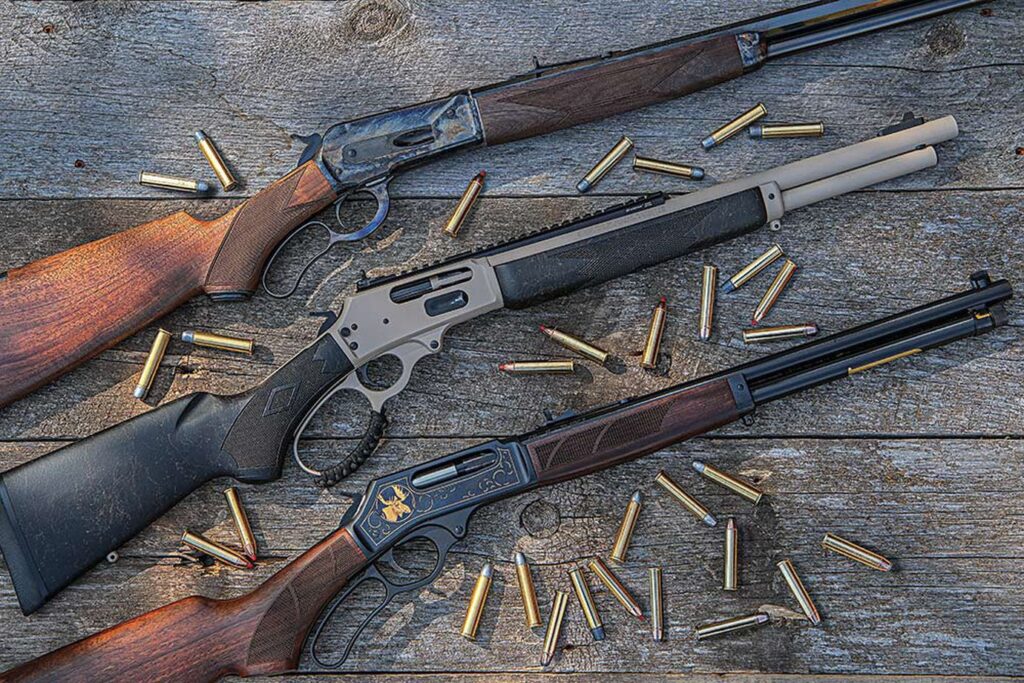 Thorpe Cloud
Thorpe Cloud is a commercially operated range near Dovedale in Derbyshire (about 40 minutes drive from Stoke-on-Trent). This is a 500m gallery range where we can shoot full-bore high power rifles. There are intermediate distances every 100m. We book Thorpe and pool with one other club so that we can enjoy twelve shoots a year; usually eight weekend days and four Wednesdays. The range dates are settled at the start of the year so planning is straight forward.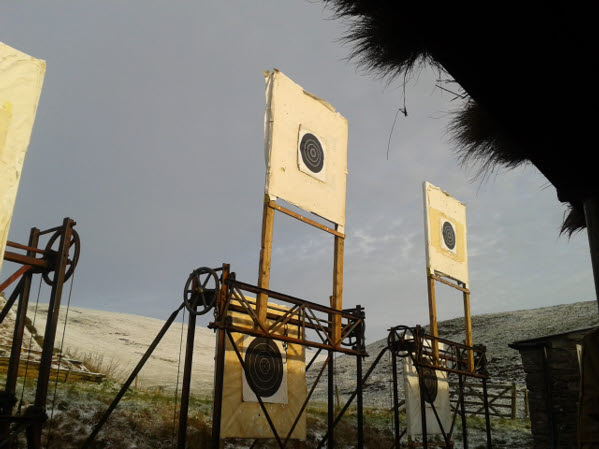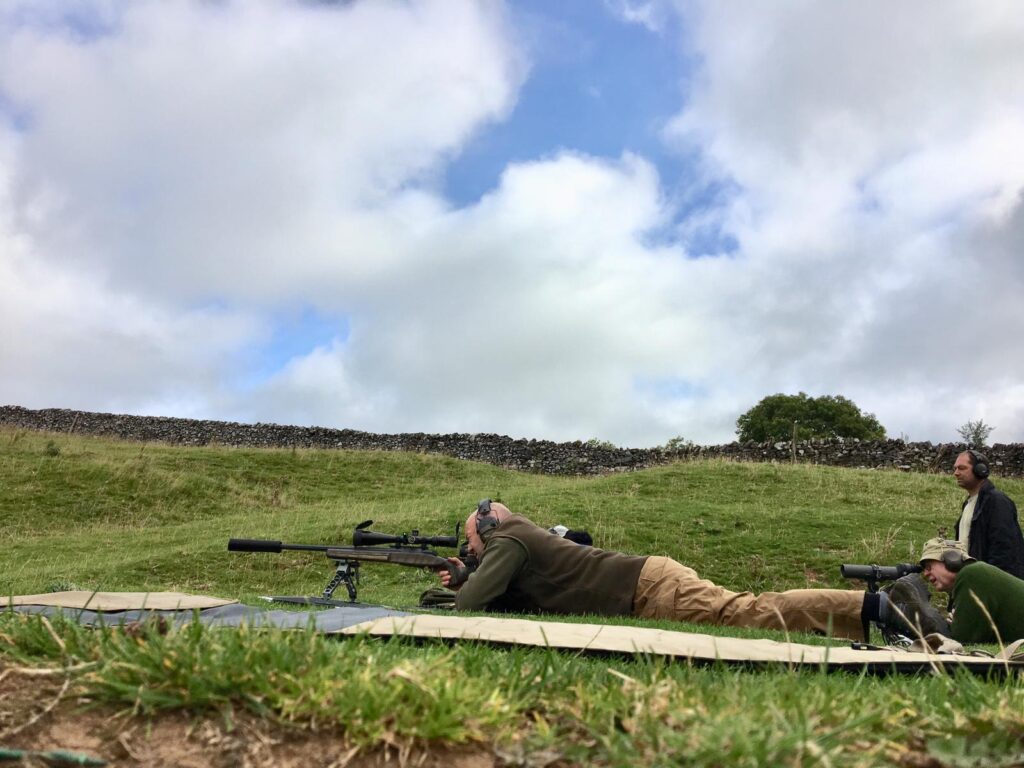 We run two club competitions and a fun shoot at the end of the year. There is also a competition organised by Thorpe range open to all clubs to enter a team.
Baldwin's Gate
The Staffordshire Smallbore Rifle Association range complex at Baldwin's Gate offers up to 100m smallbore shooting. As an affiliated club we have a dedicated day every week and there is additional 'open' access for affiliated members on weekends. As this is a range operated for the benefit of many clubs there is a small range fee applied for each shooter. This can be on a pay-as-you-go basis or buy buying an annual pass that offers a saving for regular users.
https://www.staffordshire-sra.org.uk/affiliated_clubs.html
National Shooting Centre
Bisley, Surrey
As an affiliated National Rifle Association member we have a club pass to book range access at Bisley, the 'spiritual home' of shooting in the UK. Bisley ranges offer the opportunity to shoot beyond 1000m on electronic targets. The club books four visits a year, usually on a Saturday and we have club firearms suitable for 1000yds should personal firearms not be suitable.